Asha Atlanta Game Night '17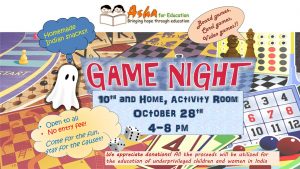 This Halloween, we at Asha for Education are happy to announce an evening of fun, games, conversations, and of course, lovely home cooked Indian snacks — yes, it's time for Game Night 2017!
Date: October 28th, 2017
Venue: 10th and Home Activity Room
Time: 4 to 8 pm
FREE ENTRY!*
RSVP at https://goo.gl/forms/givTPe1r6dRHwPKP2
There'll be board games, card games, and even video games, and a ton of fun to be had. So mark your calendars NOW! Bring your friends! Let's all have a great Saturday evening.
* We accept donations. All proceeds from this event will be utilized to support projects for the education of underprivileged children and women in India.
TOI Social Impact Awards 2015: Rays of Asha brighten classrooms

Asha Atlanta is proud to be nominated as the beneficiary of the fundraising
dinner organized by Georgia Tech Student Chapter of Gamma Beta Phi.
Please support them in their efforts to raise funds for Asha Atlanta.
All you have to do is sign up and go eat.
When: Friday, April 17, 2015
Where: Jason's Deli @ 230 Tenth Street NE, Atlanta
Please click this link to sign up.
Navrang group presents an evening celebrating 100 years of Indian cinema
The Navrang group presents a charity show for Asha and KSOA, on November 9th, Saturday at Tadka restaurant, Alpharetta.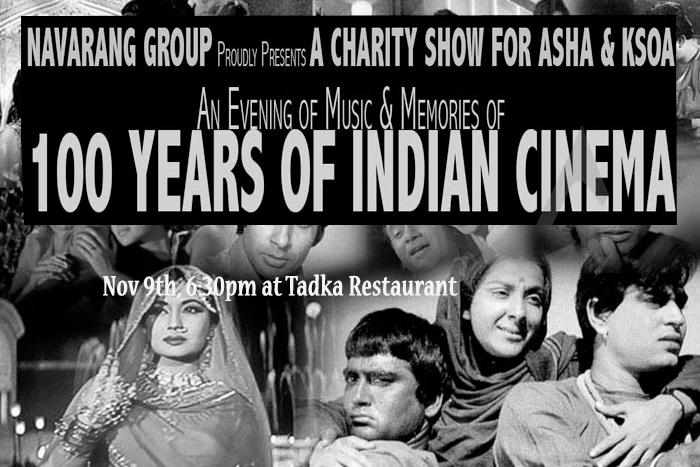 Szechwan Festival at Tadka and Inchin's Bamboo Garden to Benefit Asha Atlanta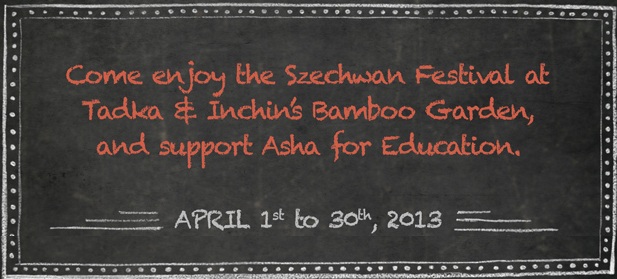 October 13-14 and 20-21 Atlanta Cricket League; beneficiary : Asha Atlanta

Team Asha 2012


Team Asha 2010
It was another incredible year for Team Asha Atlanta! We had a team of 15 members who trained together for over 5 months to participate in Atlanta Marathon 2010, RocknRoll Marathon in Feb 2011. Team Asha Atlanta already raised over $10,000 by running the Atlanta Marathon and we are currently training for the Georgia ING Marathon (March 21). As every year it is an experience that is worthy of many memories and sentiment we take away because of the gathering of people we run with! Congratulations Team Asha 2010!
Standup for Hope – May 2010
Come join us for a fun night of Standup comedy. Have a laugh while supporting a good cause
When: May 7th,2010 6-9 pm.
Where: East Andrews Cafe, 56 East Andrews Dr
Atlanta, GA 30305

Contact:
Sanchit Rege: 678 439 1283
Nihal Ladiwala:

Atlanta Braves and Asha for Education 50/50 Raffle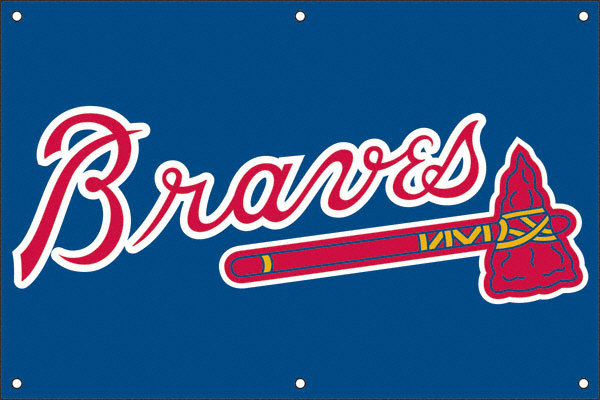 When:

August 26, 2009, 4 PM.


Where:

Turner Field (Atlanta Braves Stadium)
Atlanta Braves Vs. San Diego Padres @ 7:10 PM (Even though the game starts at 7:10 PM, ASHA volunteers are expected to be around 4:00 PM)

Contact:


Nihal Ladiwala: 404.933.1211
Shakti Mehorta: 804.651.5340

Sanskriti 2009

A first of its kind for Asha Atlanta and 6 months of preparation! What a way to go with a SOLD OUT performance of Indian classical dance performed by The Deeksha School of Performing Arts. Looking on as chief guest was Mayor Bill Dunaway and family from Marietta. Cheorgraphed by Anupa Thakurta and performed by her students. Guest dancers included from Toronto the famous Kathak Maestro Hemant Panwar and Atlanta's very own Kalyani Kar. The show featured an eloquent rendition of Rabindranath's (Shakespeare of India) famous play Chitrangada. We thank the many sponsors and audience who helped raise over $18000 that incredible night.
Team Asha 2008

It was another incredible year for Team Asha Atlanta! We had our largest ensamble of runners yet with over 30 team members who trained together for over 4 months. We also welcomed our first major sponsor for the Team Asha Atlanta Program in TSG Partners (www.tsg-partners.com). Team Asha Atlanta raised over $24,000 by running the Atlanta Marathon and the Georgia ING Marathon. As every year it is an experience that is worthy of many memories and sentiment we take away because of the gathering of people we run with! Congratulations Team Asha 2008!
Work an Hour (WAH) Campaign 2008
The national 2008 Work and Hour Campaign raised over $100,000 from over 1000 donors around the world. The Atlanta chapter helped to raise over $2000 of that amount.
Braves Raffle April 2008
More than 70 volunteers from Asha sold raffle tickets at the Braves game on Sunday, April 19, 2008. We sold raffle tickets worth US$ 4308 and Asha Atlanta received 25% (US$ 1077) of the money raised. Volunteers got a free entry into the stadium and stayed back to watch the game till the end.
Atlanta Marathon Nov 2007
Team Asha's marathon program provides the necessary coaching and support system to help both beginner and experienced runners achieve their athletic dreams and goals. Over 80% of our runners are new to running or any form of endurance sports.
The training period lasts over a duration of 6 months and includes weekday and weekend runs, streching clinics, shoe clinics, strength training and comprehensive guidance from professional coaches. Mentors will work with you one-on-one to guide you to your running and fundraising goals.
18 Runners ran the Atlanta Marathon in 2007. They raised more than 36000 US$ in the past two years. See the runners profile here.