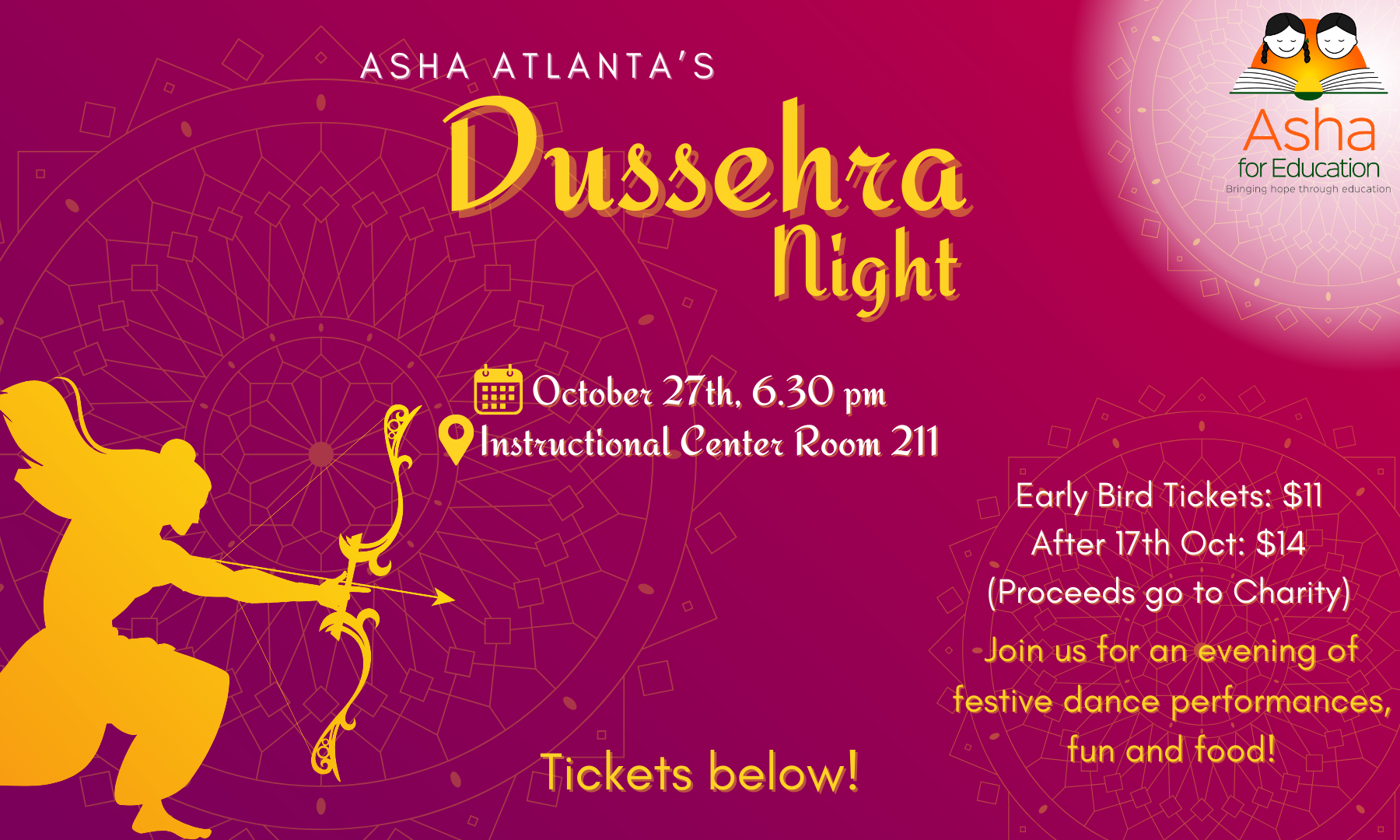 Celebrate Dussehra, the festival of victory over evil, with Asha Atlanta on Friday, October 27th at Instructional Center, Room 211. Join us for a fun-filled evening of cultural performances, delicious food, and inspiring stories from our projects in India. Learn how Asha Atlanta is working to bring education and empowerment to underprivileged children and women in India through its various initiatives. Don't miss this opportunity to be part of a noble cause and enjoy the spirit of Dussehra with us!
Please buy the tickets here.
Note: After you click "Buy Now" you will see a text area for "attendance/seating preferences, special instructions for the event".
Please fill in the following details there:
– Phone # (optional)
– How did you hear about the event?