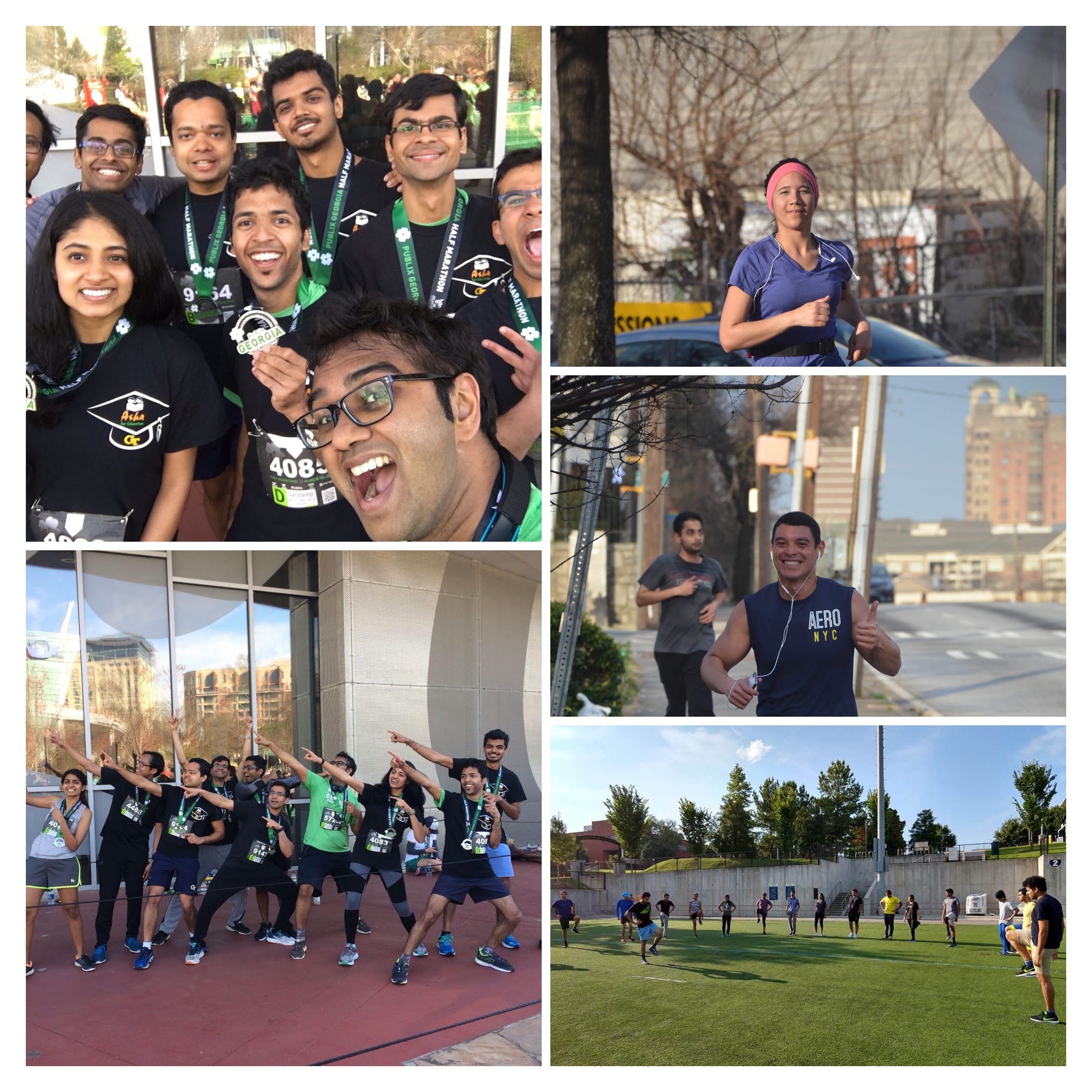 'One run can change your day, many runs can change your life'. At Asha, we believe in transforming the lives of many others' along with yours. If you enjoy running or are a fitness freak and have a heart for philanthropy, then you're at the right place. Welcome to the Asha Atlanta Running Program. We are a fundraising organization that raise funds to help the underprivileged kids in India.As part of the running program, we offer a variety of services to train you to achieve that target race of yours. Experienced coaches provide guidance and suggestions regarding running routes, nutrition and diet required, stretches and exercises before and after runs etc. We organize group runs regularly and provide Gatorade stops during the running sessions. We train for 5k, 10k, half and full marathons.
Keeping in mind the different running capabilities of our runners, we increase the running route only gradually till the target distance. Some of our past runners have made it to the marathons even without any prior running experience. Therefore, we highly encourage beginners to join us too! You can also join anytime of the year and still receive personalized training from our coaches based on your needs.
In addition to training, you would also receive running tips, great team support, team camaraderie, advice on buying the right shoes, socks, etc.
All that you would need to do is to try to adhere to the suggestions from the coaches to successfully register and complete your target marathon. Since, we are a fundraising organization, we request you to raise as much funds as possible by creating personal webpages, through social network etc. Let your family and friends know that you are running for a cause and are making a huge difference in someone's life!
Following is the tentative schedule for completing a 10K in 2 months: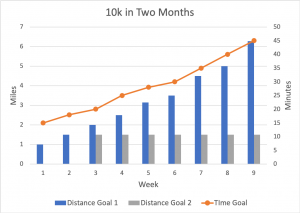 Come to this website for latest updates on weekly runs (venue and time changes due to inclement weather etc.) or feel free to drop us any queries at: ashagtexec@googlegroups.com.