Asha for Education Atlanta presents "Strings of Hope"—a magical musical night that takes you on a unique journey encompassing the pure and serene beauty of Indian Classical Music.
 Order tickets here!
Official Sponsors
The night features the Sarod, a traditional yet highly versatile Indian Classical Acoustic String Instrument that traces its roots to the Afghan Rabab. Sarod comes from the Persian word "Sarud" meaning melody. On this night we will witness the inherent beauty and versatility of this wonderful musical instrument from two of its exponents, including the famous maestro Abhisek Lahiri, marking the beginning of his 2019 USA Tour. 
Event proceeds will support Asha for Education's flagship program "Nishtha" in Baruipur, West Bengal, India. Nishtha works for the empowerment of girls and the youth, training them to fight the forces of abject poverty and regressive social customs. Their fight is against child marriage, torture of women, and social barriers that prevent girls from going to school or working to become independent. They also run gender sensitivity programs to educate the youth. Your help through this event will light a smile on the faces of underprivileged children, aiding them in their journey to a brighter tomorrow.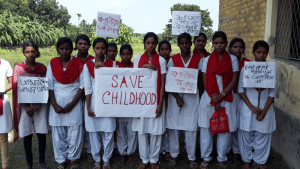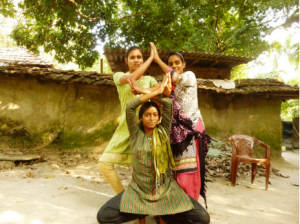 ————————————
Performer Details
————————————
Asha Atlanta is proud to host the internationally renowned sarod artist and a two-time GIMA (Global Indian Music Awards) nominee, Abhisek Lahiri, on September 6th 2019 on the Georgia Institute of Technology Campus. 
One of the youngest President's Award Winning "A" grade sarod artist of All India Radio and a recipient of the "Rashtriya Gaurav" award, Abhisek Lahiri's unique style of playing the sarod is a perfect blend of all the three major schools (gharanas) of Sarod: Shahajahanpur, Maihar and Senia-Bangash (Gwalior); a difficult art he has perfected through decades of learning from his guru, the legendary sarod maestro Pt. Alok Lahiri. 
He was the first Indian to perform at the European Parliament in France apart from other significant performances at the Cannes World Music Festival, Darbar Festival and Canada Culture Days. Abhisek has toured and performed extensively across Europe, U.K., U.S.A., Canada, Sri Lanka, Japan and Bangladesh apart from India in prestigious concerts. 
He will be accompanied on tabla by the world-renowned tabla maestro Subrata Bhattacharya. A disciple of the late doyen of Tabla Pt. Shankar Ghosh, Subrata Bhattacharya, apart from being an accomplished solo artist, has accompanied many legends of Indian Classical Music with distinction including Pt. Vishwa Mohan Bhatt, Ustad Shahid Parvez Khan, Dr. L. Subramaniam, Dr.N.Rajam, Pt. Buddhaditya Mukherjee and Ustad Ali Ahmed Hussain among many others. 
Opening this mesmerizing night of the sarod will be Atlanta's own Souryadeep Bhattacharyya, himself an ICCR empaneled and All India Radio permanent artist (sarod). 
This special concert thus comprises of two accomplished sarodiyas, Abhisek Lahiri and Souryadeep Bhattacharyya, incidentally from the same guru Pt.Alok Lahiri and presents to everyone a sumptuous musical platter of Indian Classical Music for a noble cause.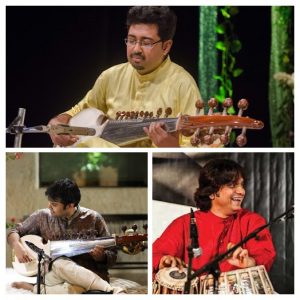 Abhishek Lahiri (top)
Subrata Bhattacharya (bottom right)
Souryadeep Bhattacharyya (bottom left)
Artist Websites: 
Abhisek Lahiri http://www.sarodabhisek.com/
Subrata Bhattacharya http://subratabhattacharya.com/
Souryadeep Bhattacharyya https://www.souryasarod.com/
Project details:
Asha Atlanta  atlanta.ashanet.org
Nishtha Jagaran  http://www.nishtha.org.in/   
————————————
General Details
————————————
Student Center Theater
September 6th, 2019 from 7:00 PM to 9:30 PM EST
Doors open at 6:30 pm
————————————-
Early Bird Ticket Pricing 
————————————
– $10 :: Georgia Tech Student Tickets  
– $20 :: General Admission
– $30 :: General Admission (Front 6 Rows)
————————————
ID Requirements
————————————
ALL Student Ticket Holders must bring a valid GT issued ID at the door for verification.
————————————
Email: ashagtexec@googlegroups.com
Call (404) 834 – 476/ 4047404294