Report by Ved Sengupta and Agniva Roy. Edited by Karan Taneja.
In the heart of Baruipur, a small town in the Indian state of West Bengal, there lies a haven of hope for underprivileged children of the community. Nishtha, a local NGO, has been working tirelessly for almost 50 years to provide girls and children of sex workers with a better future. It does this through two of its projects – Nishtha Jagaran, aimed towards improving the lives of young girls and women in the community, and Nishtha Night Shelter, a safe place for children whose mothers work in the nearby red-light district. In a recent site visit, we (Ved and Agniva) were able to see first-hand the impact of these two projects and the challenges that they are currently facing.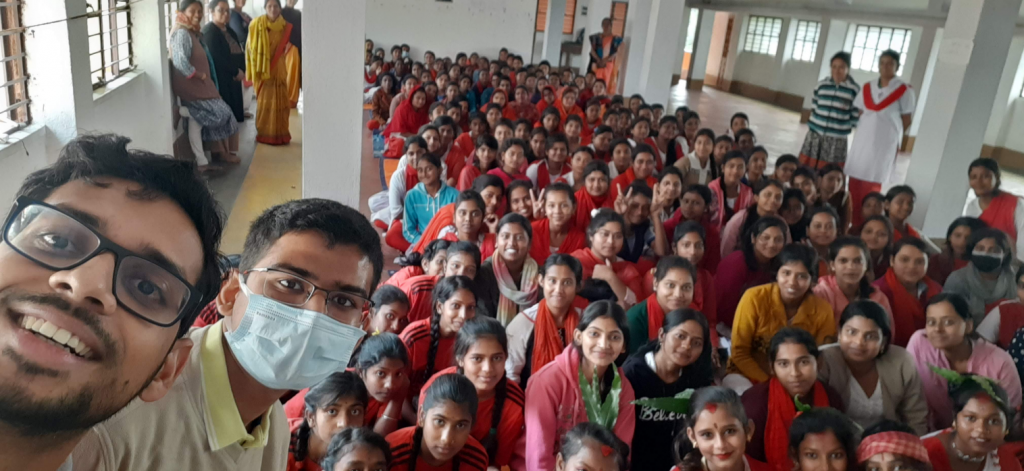 Nishtha Jagaran delivers targeted aid to girl children and infants in the community through various programs. One of the programs that we observed was the Special Education Unit. Here, children with special needs and intellectual disabilities receive physiotherapy, basic childcare, and special education. They are also able to participate in activities such as drawing, collage, and art and craft to help deliver hands-on education and prepare them for future employment opportunities.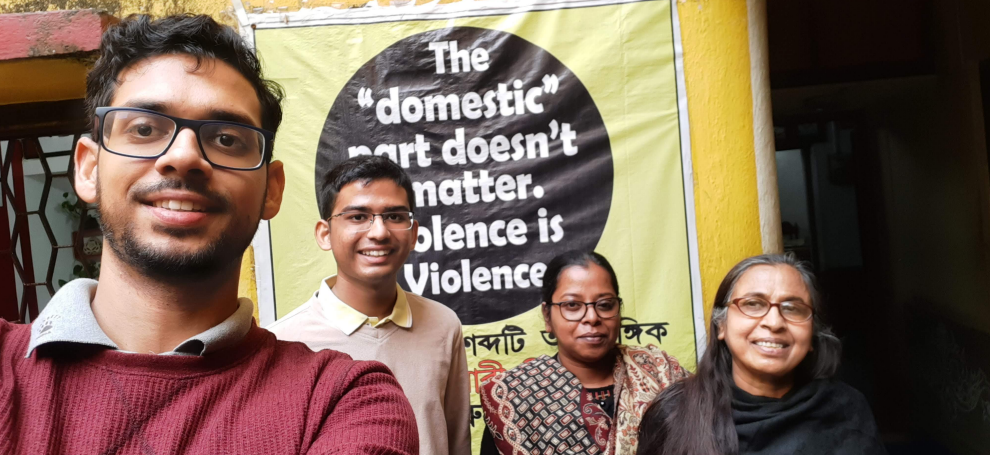 We also attended a committee meeting with the Kishori Bahini group, where girls from Class 9 to 3rd year of college work together to help girls in over sixty villages in rural West Bengal gain the skills and confidence needed to claim community roles equal to those of their male counterparts. During the meeting, the girls discussed the problems they face in their villages, including domestic violence, lack of support from parents, and the prevalence of fake tutoring centers that prey on underprivileged children.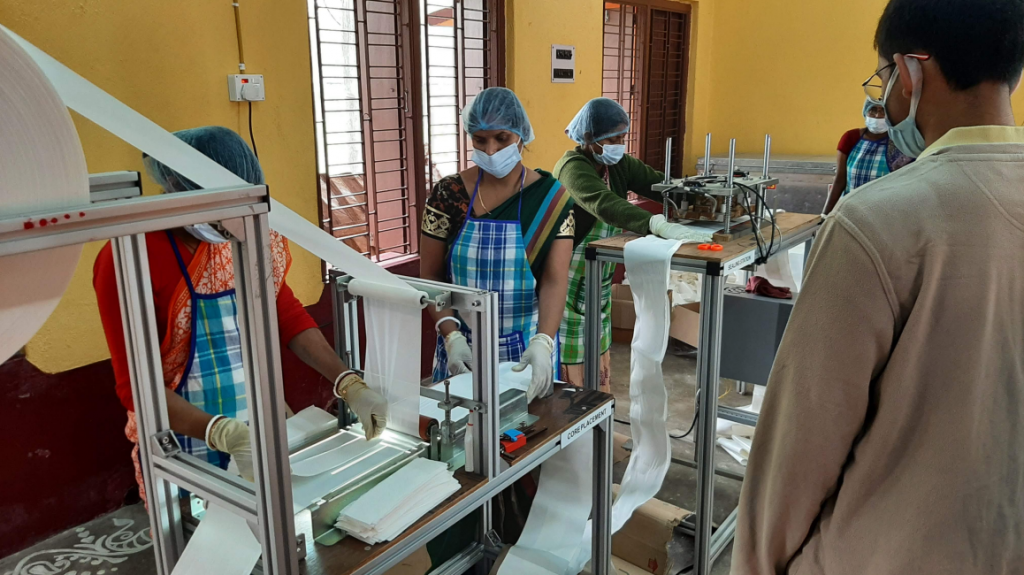 Another program that we were able to observe was the sanitary napkin production house. Nishtha has started an in-house production facility to provide sanitary napkins to girls in the community, with plans to shift sourcing of materials to local vendors in West Bengal. This program not only provides a much-needed product to girls who may not have access to it, but it also provides employment opportunities for women in the community. Thanks to the support of Asha for Education Atlanta Chapter, Nishtha was able to build a Night Shelter in 2014. With about 30 children currently in residence, the shelter offers not only a roof over their heads but also a range of services to help them escape the clutches of the sex trade.
During our site visit to Nishtha, we were impressed by the level of care and dedication that the organization provides. The caregivers at the shelter work tirelessly to ensure that the children receive a decent education, healthy meals, and plenty of opportunities for play and creative expression. The children are encouraged to read, sing, dance, and engage in various other activities that help them develop their talents and skills. We were also struck by the confidence and fluency with which the children spoke. They were eager to share their knowledge and experiences with us, and their teachers were just as eager to showcase their accomplishments. Some of the students had even received awards for their academic performance, which was a testament to the hard work of both the students and their teachers.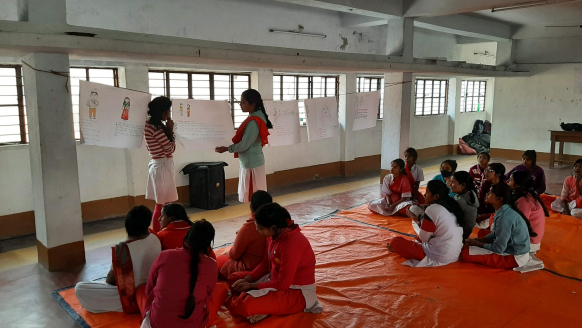 Despite the progress that Nishtha has made in recent years, there are still some challenges that the organization faces. For one thing, there is a pressing need to provide better protection for the children, especially the older ones, who are more vulnerable to sex-traffickers. Nishtha is currently in the process of enclosing the Night Shelter and constructing a gate to help address this issue. Another challenge is the problem of mosquitoes, which are a major nuisance in the area. The caregivers at the shelter have taken steps to protect the infants from mosquito bites by using nets, but more needs to be done to protect the older children as well.
The scar of COVID-19 remains ever so present, too. Many locals have lost their livelihoods due to lockdowns and the suspension of trains, and the cyclones have caused widespread destruction and displacement. Nishtha is working hard to provide support and resources to those affected by these challenges, but they need our help to continue their important work.
Overall, our visit to Nishtha was a heartwarming experience that left us feeling inspired and uplifted. It was a reminder of the power of community organizations to make a real difference in the lives of vulnerable children. Thanks to the ongoing support of Asha for Education Atlanta Chapter and other donors, Nishtha will continue to provide a safe haven for these children for many years to come.
Learn more about the project, how we support them, and find detailed reports on Asha's project website for Nishtha Night Shelter and Nishtha Jagaran.